Entrepreneurial Business Plan: Worth It?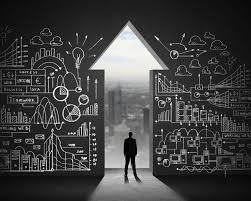 An entrepreneurial business plan is a formal statement of business goals that companies need to follow in order to achieve their objectives, improve their performance and grow. The plan sometimes contains background information of the company and organizational schedules. The plan may be oriented to customer, taxes, expansion, branding and it may change at any time adjusting itself at the company activity.
Some experts as Steve Blank, states that Business plans do not always work, as leading a business is not only about making plans for the future, it means taking action and adapting to the different needs trying to innovate by doing, by trial and error tests, by making mistakes and not necessarily by writing dreams in a piece of paper. Being organized is good, but it only works if you are already taking action.
Blank is responsible of the B-School where he teaches the next generation of Mark Zuckerberg, and he states that business plans are not suitable for those new ventures that are yet to come. Researchers and experiments are the foundations of the new business. In order to make a business plans, future entrepreneurs must understand their specific customer needs, dare to new challenges and do not fear to make mistakes and learn from them.